Voluptuous, stacked and fucking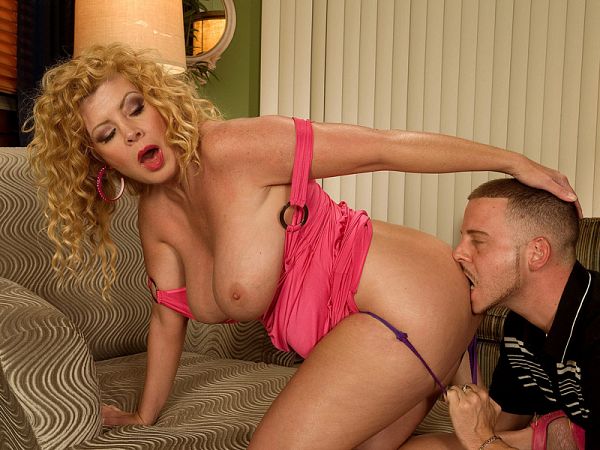 Arowyn White, a big-titted, 42-year-old blonde from Indianapolis, Indiana, introduces herself by sucking cock and fucking. Oh, and by taking a dick between her big, natural tits, too. This is the kind of thing you gotta love: a trashy, busty, chunky blonde who's old enough to know what her body is best used for. Pleasuring men, pleasuring herself.
Women with bodies like Arowyn's are rare. So many mature women spend far too much time in the gym, hoping to somehow achieve society's ideal body. Arowyn is just happy to have big tits.
"They make my men happy," she said. "And they get me what I want."
Which is?
"More men, silly!"
She's a refreshing change of pace from a lot of MILFs you see these days. You know, the ones who can't pull themselves away from the gym for more than five minutes. The kind that think men are turned on by skin and bones. Not Arowyn. She has big tits, big tits, a big ass…she's a big girl, and she's proud of it.
"Tits and ass are some of the things that separate women from men," she said. "I like my men to have something to grab onto so they know what they're dealing with."
With Arowyn working your knob, you'll always know what you're dealing with.