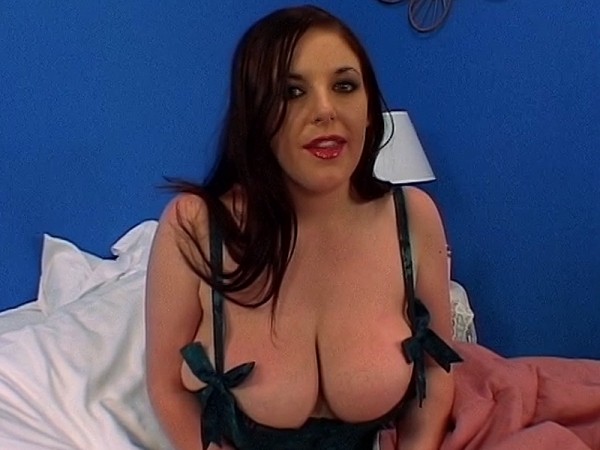 Angela visited our studio for the first time in September 2003, just six months after she turned 18. An incredible year for natural newcomers-that year brought Angela White, Sapphire, Sunshine, Cherry Brady and Brandy Talore, among others-suddenly got a lot better.
There are many great things about Angela. One of the greatest is that she contacted us to find out about modeling. When we saw her test shots, we immediately booked her flight to Miami, Florida. We wish we could've made it a one-way ticket.
Angela was super-excited when she arrived at our studio. She was living her dream. And when it became apparent that the girl was a great model, we immediately decided to produce her debut DVD, A Day With Angela White. In this DVD, high-energy Angela is followed by the vid-cams as she poses for the magazines, gets playful with her fantastic, big boobs and horny pussy, sits down for an interview/clothing show with the editors and soaps up her naturals in the shower.
This excerpt is the opener of A Day With Angela White. You'll love her sexy Aussie accent.