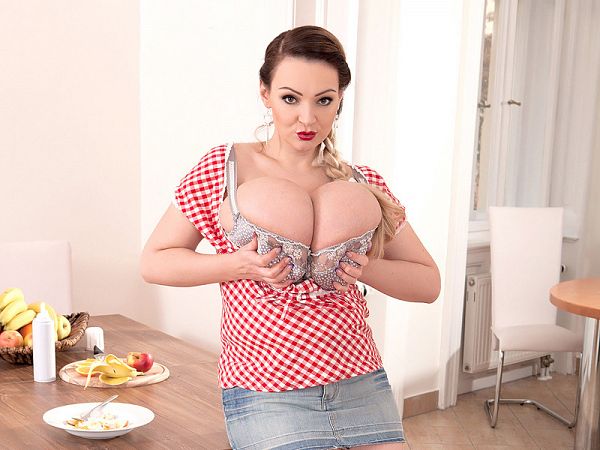 It can be said that lunch with amazin' Micky Bells is a little different than the average meal and this scene is proof of that claim. Some extra napkins are also needed. Micky even uses her now bigger-than-big tits as a serving plate.
"A guy will see me and ask me if I have a twin sister," said Micky. Sorry, dudes. There's only one Micky Bells. "I like guys to be respectful, nice and have a sense of humor. I usually dress in everyday clothes and I still draw attention. Most of the time, this attention is very pleasant."
Micky's always inspired normally silent fans to write in and voice their praise of her natural gifts. Now with her pregnancy-enlarged boobs that are probably M-cups, even more feedback is coming in. "I can't even calculate how pregnant Micky manages to have bigger, fuller tits than XL Girl Micky. Mind blown!" writes Jack.