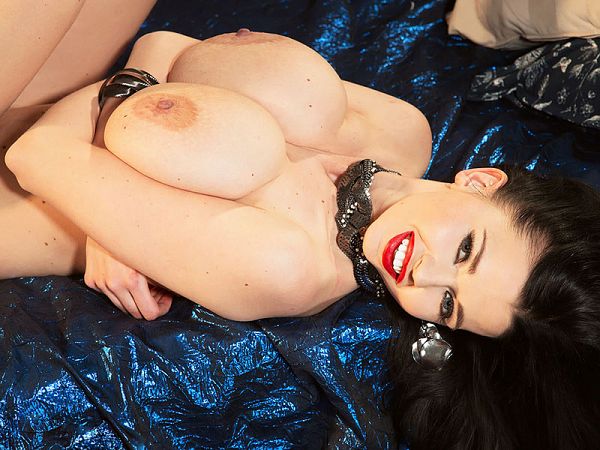 Sha Rizel wears a red top over a black bra, skintight black pants and star-spangled high heels. Very American footwear. Sha takes off her top. Her big breasts form high-crested boob mounds in her supportive bra. She kicks off her shoes and pulls off her pants to reveal her slim hips in black panties.
Sha stands up and fondles her body and big tits, her metallic bracelet making jingly sounds as her hands slide around her slim and stacked figure. Her underwear is about to be left on the way to the divan in a few seconds. The camera is low and pointing up at Sha for some sexy in-your-face angles. Sha removes her bracelet and drops it on the divan. Stretching out on it, Sha is now totally nude and barefoot.
Sha caresses her pussy and hooters and sticks her tongue out to lick her boobs. She takes one of her metal earrings and rubs it on her then tosses it. She alternates between rubbing her pussy and her tits, writhing from the pleasure she is giving herself. A girl who's serious competition in any beauty contest she enters, Sha has a powerful sensuality that the camera picks up whether it's in pictures or on video.