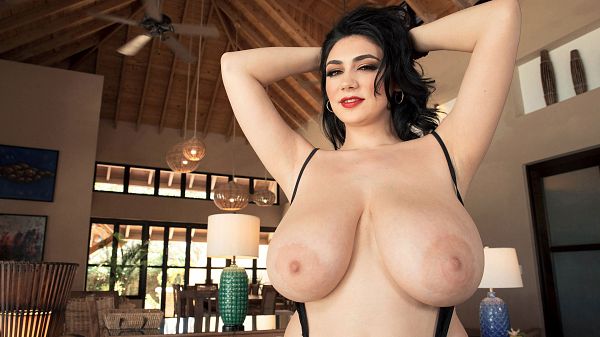 Alexya looks like a midnight fantasy, but she's real, incredibly real. Follow this seductive buxom beauty around one of the houses at the Dominican resort where the movie On Location North Coast was filmed. Here's a girl with an air of mystery who is very much aware of her own power and influence.
If Alexya could be one of the goddesses of Roman mythology, who would she be? Venus? Aurora Luna
Untroubled by society's dress code, she could wear or not wear anything she wanted at this big-boob paradise.
One of the photographer's noted that "Alexya is a free-spirit. She does whatever she's in the mood for. She was always doing her own thing but never in a way that caused a disturbance. She's in her own world a lot, and I guess you could say it's a world a lot of men would love to be in."