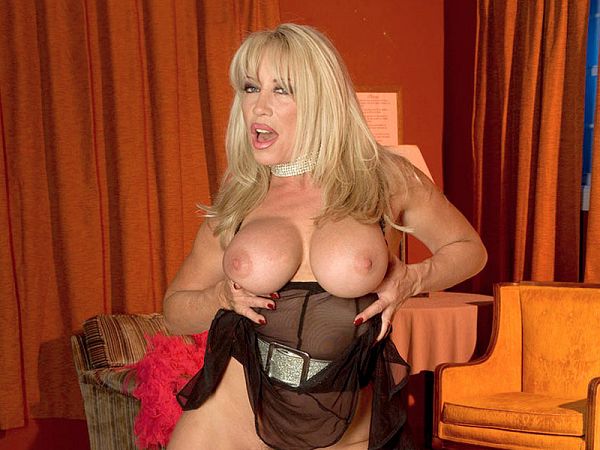 Jenna Lynn, a 47-year-old MILF from Las Vegas who has one of the hottest bodies we've ever seen on any woman, 40something or otherwise, puts on a tits and pussy show for a lucky guy. Listen, we don't know why he doesn't simply pull out his cock and fuck her, but it's just as well that he didn't because we get unobstructed views of Jenna Lynn.
As the scene proceeds, the camera gets in super-tight for "just-as-if-you're-eating-her-pussy" views of Jenna's tight cunt and asshole as she shoves a finger in deep then plays with her toys.
After years as a very popular exotic dancer in Las Vegas, Jenna Lynn is ready to spread her wings-along with her pussy and her ass.
"Men would always tell me, 'Oh, you're so beautiful, you have such a great body, you could be doing movies,'" Jenna said. "I was sure I could, too, but I just didn't want to. But now that I'm a little older, a little more mature and a little more divorced, I'm ready to try some new things. I'm proud of my body. I spend a lot of time and energy making it look good, and now I'm ready to share it. I hope you guys like what you see."