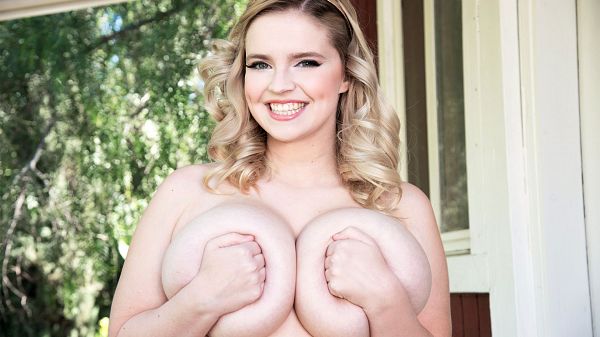 On the balcony of a hidden country home, Codi calls you over to come visit. She wants to show you something. She bares her big, beautiful tits, and that's enough to convince you to go see her. There won't be a shotgun-carrying father around to spoil the fun.
"I feel sexiest when I can see and hear how badly a man who I desire wants me," Codi said. "How much I drive him crazy with lust."
When it comes to cumming, Codi likes mental as well as physical stimulation.
"I'm really cerebral and I can take forever if I'm not in the right mindset, but if I'm thinking about the right things, I can cum in like two minutes. Really quick."
Here, it takes her about four minutes, give or take. Enjoy the view.