I'm Married But I Like To Get Fucked By Other Men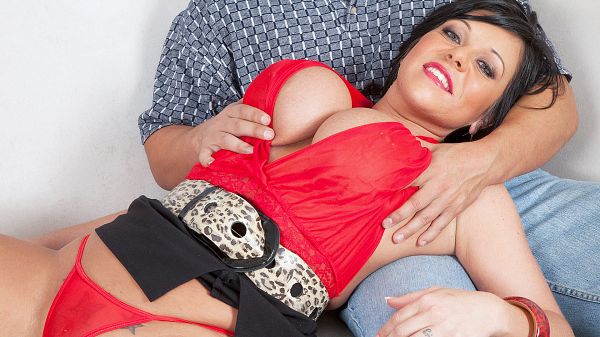 Krissy Rose lost her cherry to her future husband, and now that she's married, she likes to get banged by guys who are not her husband. She's a housewife with big tits, an at-home model, a swinger and cam-girl living in Las Vegas. She's both a housewife model and a model housewife. Her nipples and her pussy are pierced. She's known on the net as HotWifeKrissy.
"I once had sex in a model home while we were house shopping. We made a mess in the master bedroom," Krissy said. "During the day, I wear tight tops and jeans or sundresses and sometimes work-out clothes. At night I wear sexy club dresses or sheer clothing if I'm going to a lifestyle club."
Sergio liked spreading Krissy's wifey pussy with his finger before driving his cock into her. He gave her the piledriver treatment, too, getting her on the floor, legs in the air. That's how married women should be fucked by porn guys.