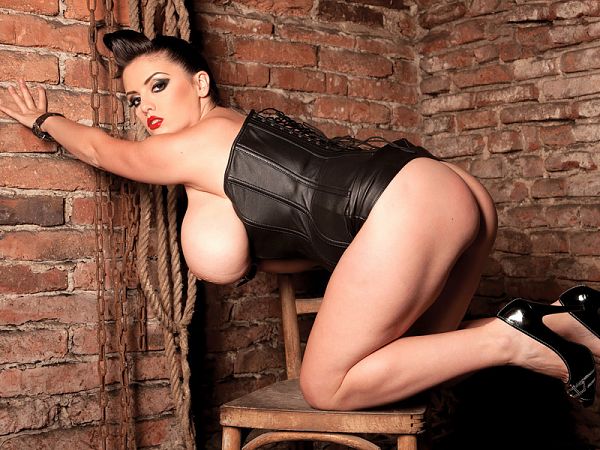 "Today's theme are my boobs," Arianna says, wearing a leather corset with a skull-and-bones chain. You're in Mistress Arianna's Dungeon, and you're at her mercy.
"My boobs have to be center the pleasure," she says. "You have to lick them, suck them, slap them and do whatever I say." That's all? Hey, we'll do that all day!
"This is my secret place." Arianna says as she wraps a chain around a bulging tit. "Now you will have to take your pants off and start rubbing your muscle. I want to see how obedient you are. I want you to rub your cock so hard. You're allowed to watch, but this time you can't touch."
You'll have to resist the temptation when Arianna oils up her tits. It's an incredible sight. But don't touch. Mistress Arianna says so.