Natalie Accepts All Discharges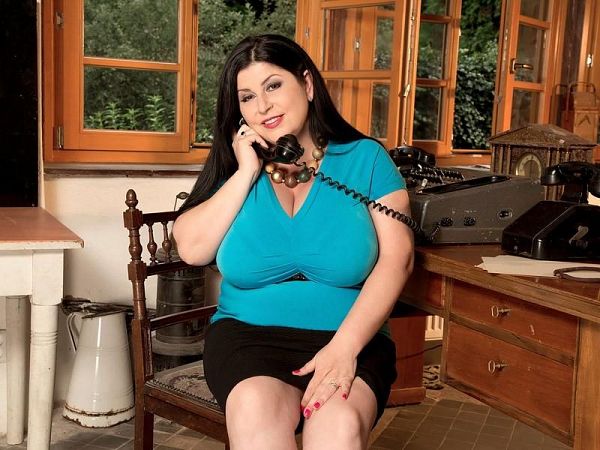 "Hello, how can I help you, mister?" Natalie Fiore says as her latest scene commences.
The poor bastard can't see Natalie's pretty face, heavy HH-cup tits and luscious body, which is a bit unfortunate. There are so many things he could ask for, so much to potentially do with a girl like Natalie Fiore and her heavenly body.
"It's finally my lunch break," Natalie says after setting down the phone. "Thank God. I can have some fun now…with myself."
We know Natalie well enough by now to know that her idea of fun aligns perfectly with our hottest fantasies. Natalie spreads her legs and rubs on her pussy through her panties. She's teasing us and herself now, picking up the phone once again and rubbing it against her tits. When Natalie finally takes off her top and bra, her nipples are already erect. Natalie gives them light pinches and flicks before bouncing them for us as the camera pulls in closer to her tits. We often use the term holy hangers when describing tits, and Natalie's are among the most sacred set of tits we've had the pleasure of laying eyes on.
"I think I'm going to give myself an orgasm on my lunch break," Natalie says, tits bouncing as she strokes her clit.
A slice of plumper pie and tender breast beats anything you can pick up at your local deli.
"And now, it's time to get back to work," Natalie says as she comes down from her climax.