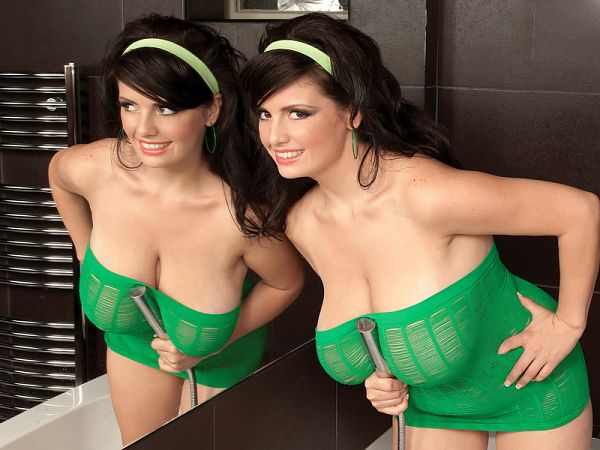 It's time for some good, clean fun with Arianna!
"Hi, guys!" she says at the start. "This is Arianna, and I want to have some fun today, taking a little shower and getting all wet for you guys. I'm sure you will love that!"
Damn right we will! Arianna jiggles her tits through her top and tit-fucks her curling iron. Then she gets into the shower and uses the hand-held shower massager on her pussy, then on her tits. She pouts, she licks her tits, she fucks her tits with the stem of the massager, and by now, you should be getting the idea that Arianna loves to get tit-fucked. Then she bunches up her tits and licks a nipple.
And how does Arianna make sure her pussy is nice, clean and lickable? By sticking a finger into her hole and giving it a deep cleansing.
"I want to make sure you enjoy my pussy," Arianna says. She can count on it!