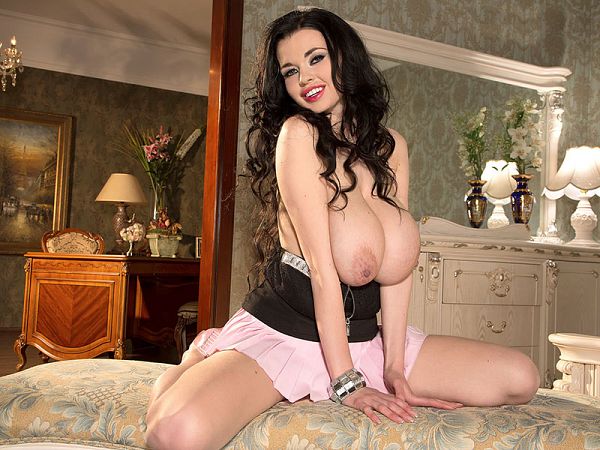 One of the most-beautiful models, a girl who is every inch a rival in beauty to anyone in the mainstream beauty pageant and modeling world, Sha's slim yet very busty figure is a jolt of adrenaline for big boob mavens.
A modern Ukrainian girl, Sha is nevertheless old-fashioned and traditional in courtship, romance and sex. "A man should be assertive and show his intent with action. I will never make the first move. I expect a man to introduce himself and try to engage me in conversation. Men should bring girls flowers, be complimentary and invite them to dinner. He should be a gentleman and be charming. I don't believe in men and women meeting through the internet. It is too distant. There is no romance."
The tattoo along the side of Sha's left leg, "Haec Fac Ut Felix Vivis," is Latin which stands for "Do this in order to live happily" or "Act so as to live happily."
And happily this flower child does live.