The Living Barbie Doll: Barbie Nicole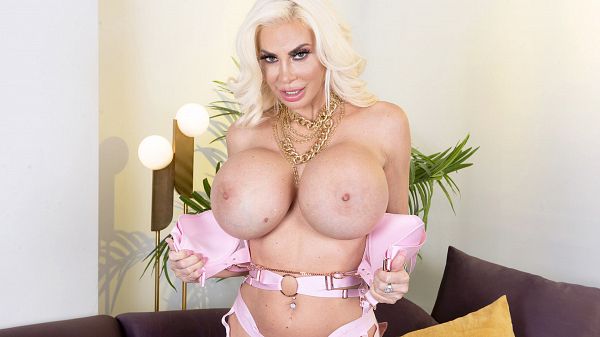 Super-slim, super-busty Barbie Nicole's new bra, panties-and-garters set has more straps, clips and attachments than a jet pilot's flight suit. After a demonstration, 34J-cupper Barbie takes off her bra and then her panties so she can make her fingers fly.
"What makes me horny? I like a hot, bombshell bimbo body. Huge boobs and a small waist. A sexy man with great arms and a nice ass. I love having my clit licked and my ass spanked. That is super hot to me. You can throw in a little soft nibbling of my ear lobes.
"I have sex two-to-three times a week. Maybe more. It all depends on my mood. My favorite position is doggie-style. And I also like to be on top. The kinkiest place I had sex in was in a movie theater while the movie was playing. So kinky and super hot."