The super-busty MILF gets ass-fucked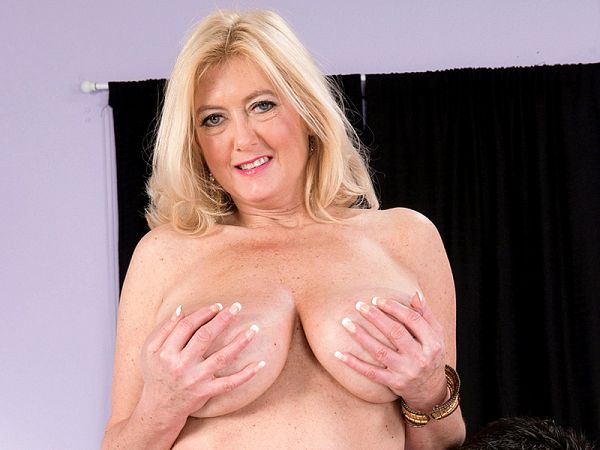 At the 17-minute mark of this video, Tahnee says, "I want you to take that cock and stick it in my ass and fuck me like the whore that I am."
Now, Tahnee doesn't really think she's a whore. It's just that women sometimes say things when they're in the heat of passion. And Tahnee isn't a whore. A busty old slut? Yes. Absolutely. No doubt about it. She has DD-cup tits. That makes her busty. She's 47 years old. That makes her old. She loves having strange cocks in her mouth, pussy and asshole, and when she's horny, she goes for it. That makes her a slut.
"I'm a shy girl, but I love getting fucked in my ass," Tahnee told us. To her stud, she says, "I'm a nasty little girl. A nasty big little girl." It's Tahnee's tits that are big. The stud's load is big, too. He shoots it into Tahnee's open mouth, and she sucks the cum off his cock-head. Very nice.
We asked Tahnee for the funniest pickup line she's ever heard, and she said, "A guy once said to me, 'Hi. I'm an astronaut and my next mission is to explore Uranus."
Too late, buddy. The exploring has already been done.