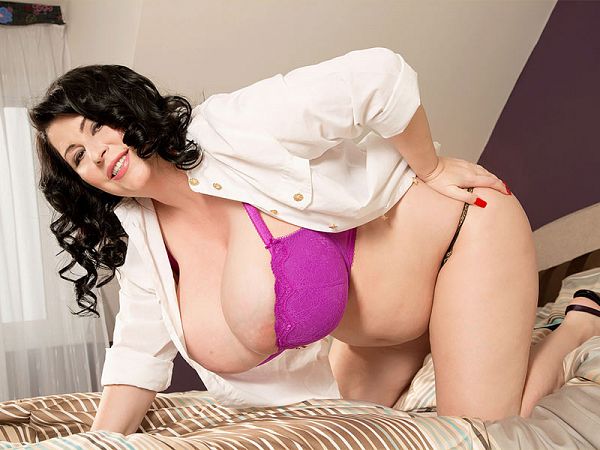 Natalie Fiore needs to do a lot of breast moisturizing due to her pregnant condition. That's the first thing Natalie does in this video. She is going to need a lot of body lotion to cover those now-gigantic gazongas!
Natalie slowly and seductively discards her white dress shirt and purple bra to heighten our anticipation. And that she does! She makes you anxious to see those twin mountains in all of their glory!
Natalie is a role model for other models because of the way she interacts and talks with us in her videos. She makes you feel as if you were right there in the room with her.
Dabbing globs of creamy white stuff on her big tits, Natalie rubs them good until her breasts shine. Then she lays back on the bed and gives her baby bump the same lovin' treatment.
Natalie kicks off her tiny panties. Her clit can also benefit from a massage. It will harden at her touch and send waves of excitement coursing through her body.