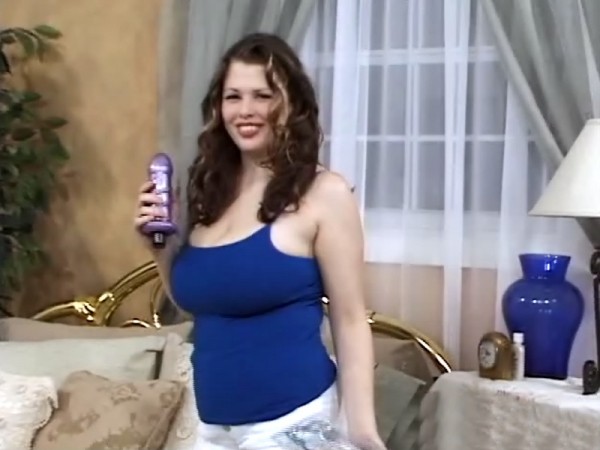 Desirae, dressed leisurely in a tank top and white shorts, has received a package.
"I've been waiting for this," she says.
What's inside? A new bra Maybe some dildos or fuck toys? Yep, it's fuck toys! And, like most young girls, Desirae can't wait to play with her new stuff. She tries them out one by one, first on her tits, then on her wet pussy, then back to her tits, then back to her pussy, working her way to a loud orgasm. And to think…she still has plenty more toys to open!