What to do when you're late with the rent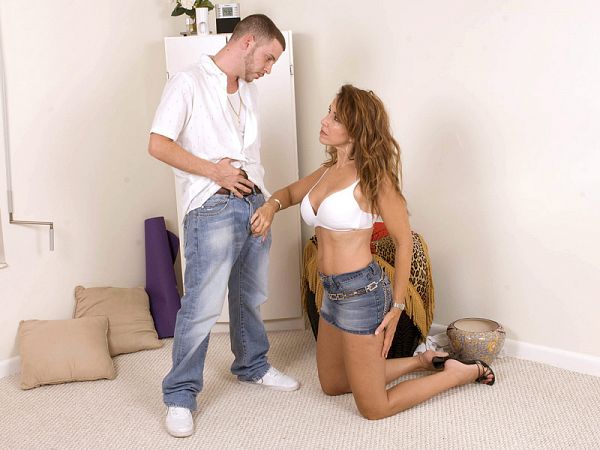 "The more I have sex in front of the camera, the more I like it," 52-year-old Gia Giancarlo said. "It was never scary, but I never knew how much fun it was until I started to do it. I'm always up for having some fun, especially when it's sexy fun."
Gia has the body and sex drive of a woman half her age.
"I go to the gym a lot," she said. "I like to work up a good sweat, and on top of helping me keep this figure, I feel good when I'm done."
Of course, there are other activities that help work up a good sweat and make you feel better, and Gia likes those, too.
"The reason I chose to do this is I love to fuck. It's really not much more difficult than that. Anytime I can suck on a cock or have a guy fuck me until I cum hard, it's a blast for me. I've met a lot of great people doing this and have had a lot of fun. But the reason I keep doing it is because I love the feeling I get from sex. And I love that you still want to see me do it!"
In this video, Gia is late on her rent, again, and when the guy comes by to find out what the problem is, Gia decides to solve her financial problem by sucking and fucking cock. Those are the kinds of things you know how to do when you're 52 and super-sexy.